Coffin It Up - Bat Houses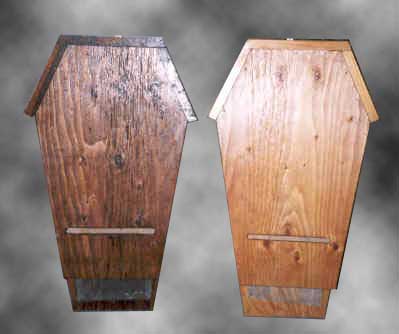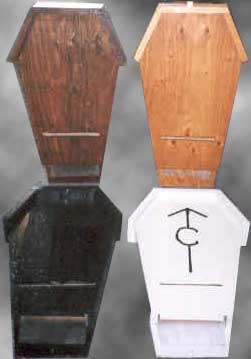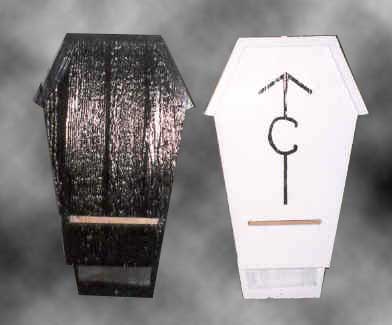 Bat houses made of pine and stained in walnut and golden oak or painted with black or white paint. They are 24" tall and 13" wide. They have a 3" opening at the bottom and are screened on the inside. They have air vents. A very popular item. Soon we will also add bat hibernation boxes.
Close window to return to the Coffin It Up Coffin Gallery, or click here if you arrived at this page via a search engine.
---
The "Coffin It Up" logo and all photos on this site Copyright ©2002-2006 by Coffin It Up.
Updated on ... May 27, 2003