Coffin It Up - Book Stand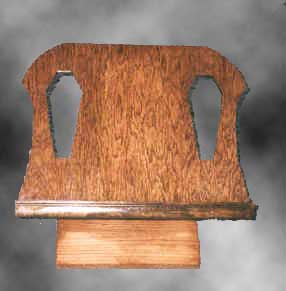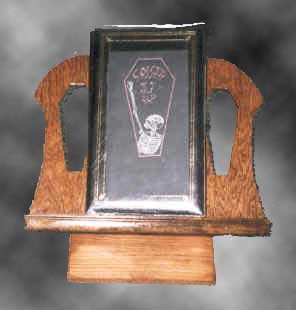 Walnut stained oak book stand with coffin cut outs. 17" across, 13" tall, 15" overall height.
Close window to return to the Coffin It Up Coffin Gallery, or click here if you arrived at this page via a search engine.
---
The "Coffin It Up" logo and all photos on this site Copyright ©2002-2006 by Coffin It Up.
Updated on ... May 27, 2003