Coffin Embrace Carving and Case
"Coffin Embrace" Carving
Solid fire obsidian carving of two figures intertwined on a coffin base. Carving size: 5-3/4" long, 2-1/2" wide, 2" tall.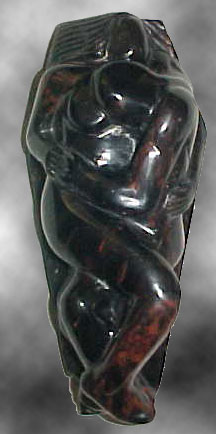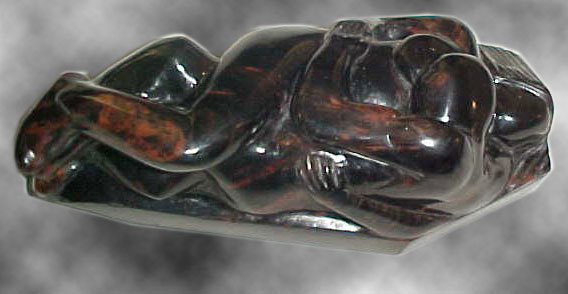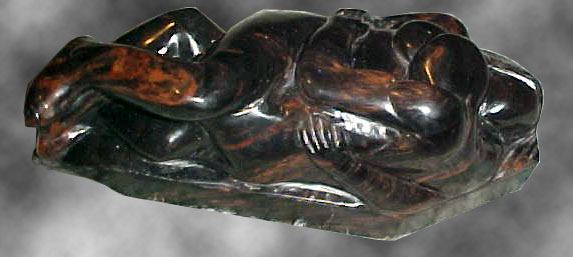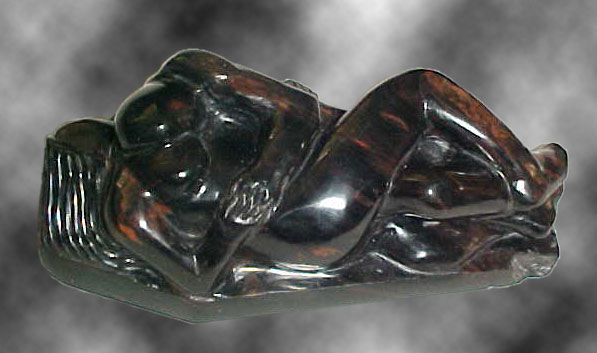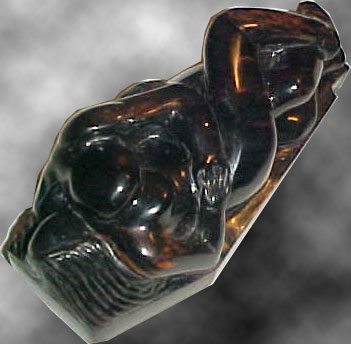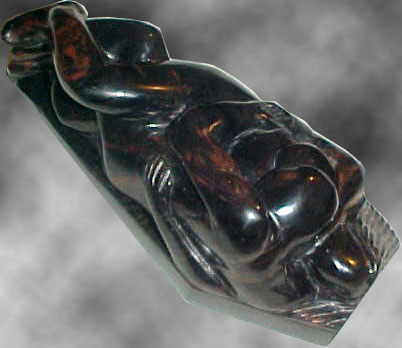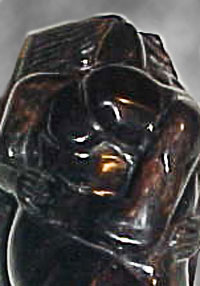 "Coffin Embrace" Coffin
8 inches long, 4-1/2 inches wide, 3-1/2 inches high. Made of birch and pine woods. Painted pink and black with black rosebud engraved and painted on coffin lid. It has small silver coffin handles, and is lined with blue crushed velvet fabric.