This set was made for a very special couple. They have been planning their wedding for years, and Bryan made this to help them celebrate their very special day. The set took a few months to complete, because originally the figures were just two chunks of Obsidian. Bryan hand carved them and brought them to life.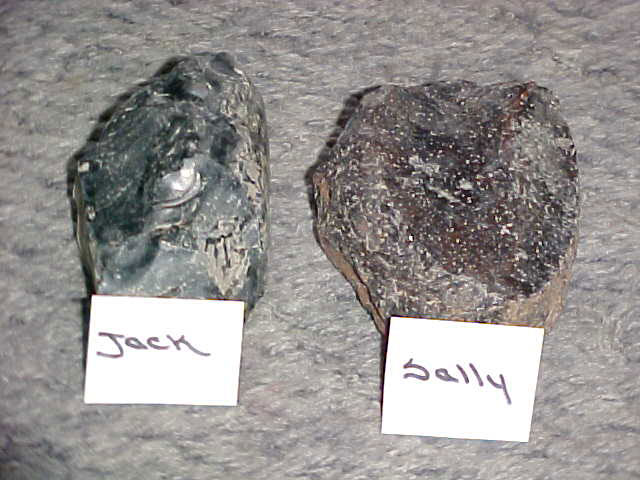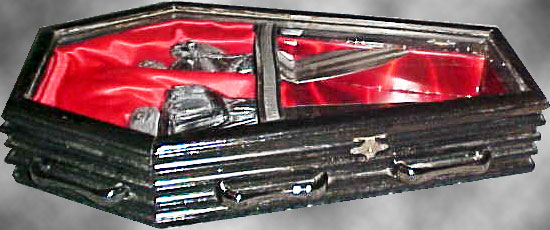 The coffin is made of pine and is painted black. It is 17" tall, 10" wide, and 3" deep. The interior is red brushed vortex sheet metal and red satin fabric. The handles are black nickel. The front of the coffin is plexi-glass, and it has a small latch.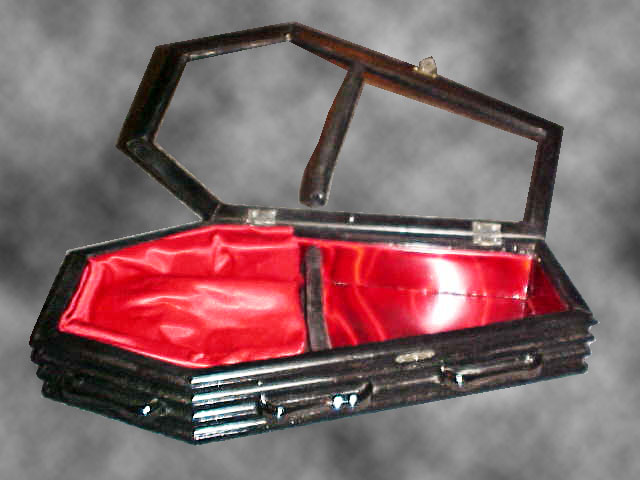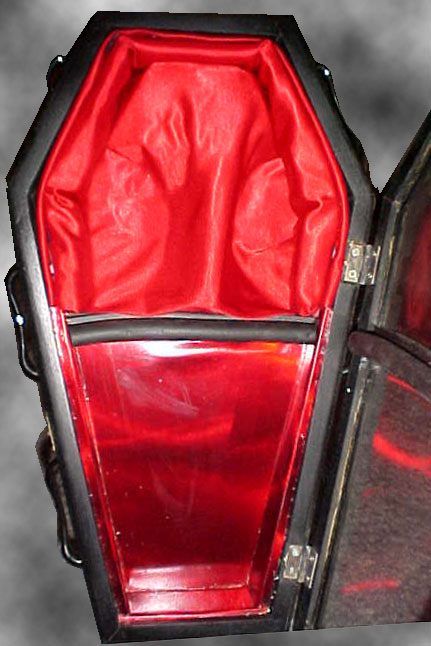 The coffin sits in an easel type stand, which is also made of pine and painted black. It stands 21" tall and has a coffin top. It locks into place for safety during display.

The Jack and Sally figures were hand carved out of Obsidian.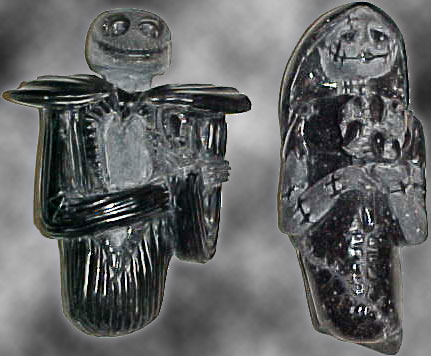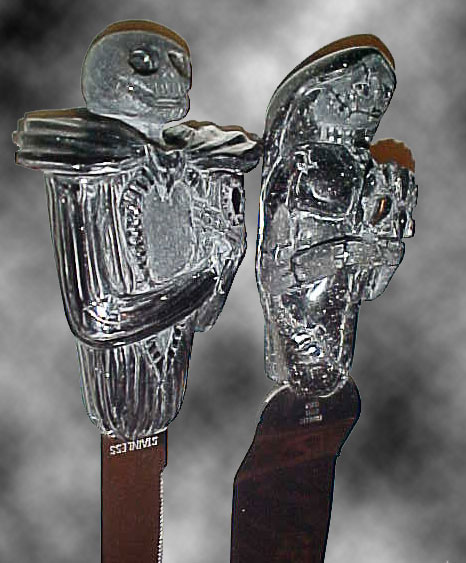 Jack's body is 4 ½ inches tall, and 3" wide. He is made of Silver Sheen Obsidian.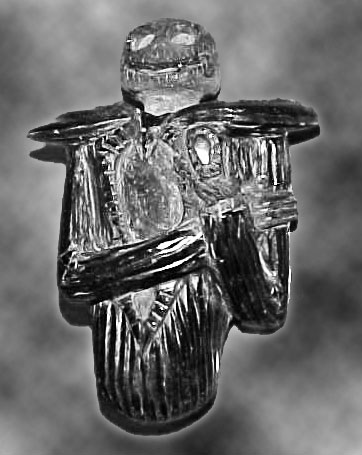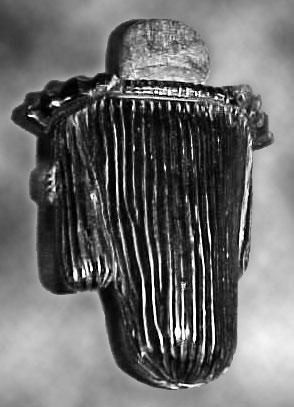 Sally's body is 4 ½ inches tall and 2" wide. She is made of Fire Obsidian.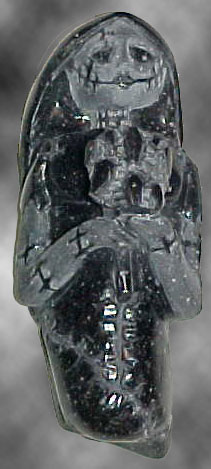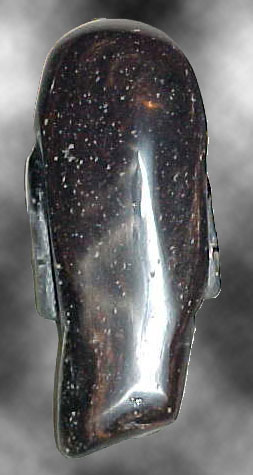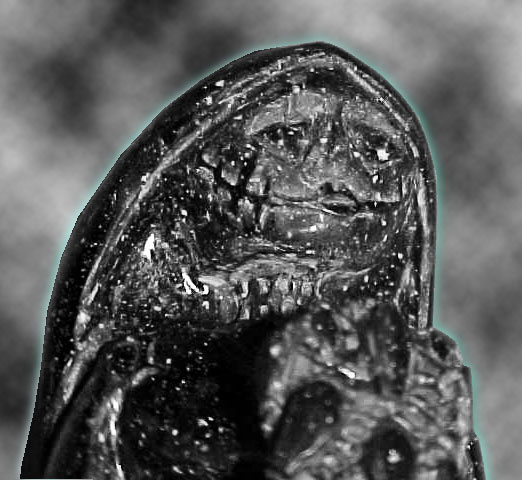 Both blades are made of stainless steel. Jack is the cake cutter, and Sally is the cake server.