Coffin It Up - Reaper Coffin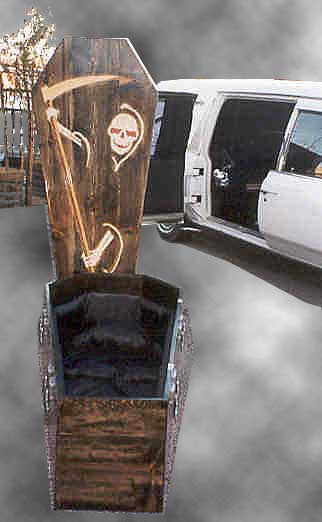 6 feet long, 30 1/2 inches wide 17 1/2 inches tall. Made of pine, stained with a golden ebony stain. Lined with black satin fabric. The lid is inlaid with different types of natural woods to make the "Reaper Design" The lid is removeable.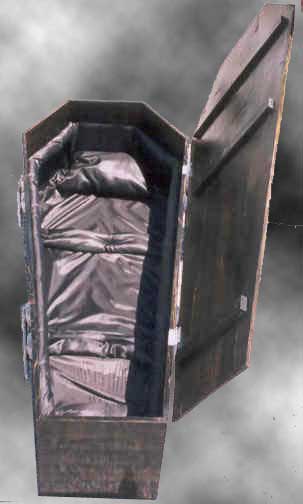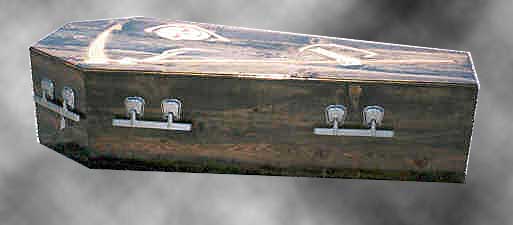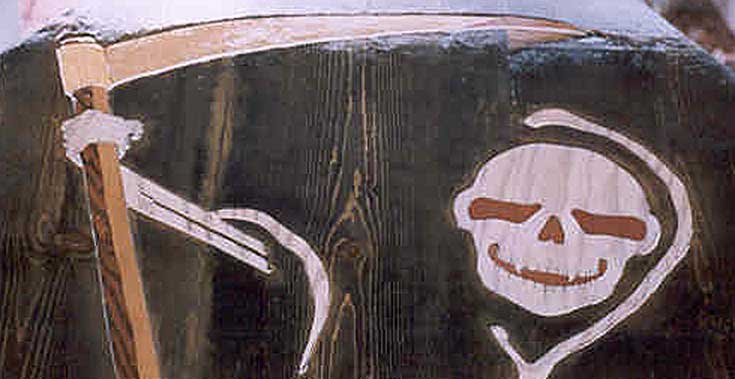 Close window to return to the Coffin It Up Coffin Gallery, or click here if you arrived at this page via a search engine.
---
The "Coffin It Up" logo and all photos on this site Copyright ©2002-2006 by Coffin It Up.
Updated on ... May 27, 2003