Coffin It Up - Slayer Coffins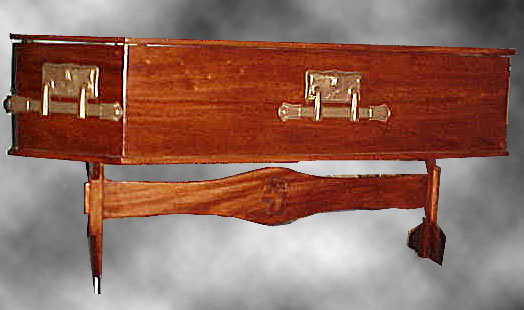 The fourth coffin is a "demi-coffin" style (a half coffin shape which can sit flush against a sofa or wall). The demi-coffin is lined, and has a beveled glass top. The Hannemans custom logo is etched into the glass. The demi-coffin is on a solid mahogany stand, which also has their logo carved into the wood. A separate "pall" was made to cover the items inside the coffin for privacy. The demi handles match both coffin coffee tables. The demi dimensions are: 57 inches in length, 18 inches wide, and 13 inches deep. The stand is 14 inches tall, and 43 inches long.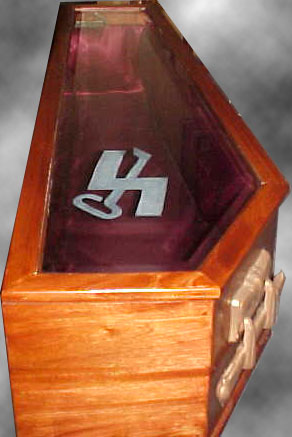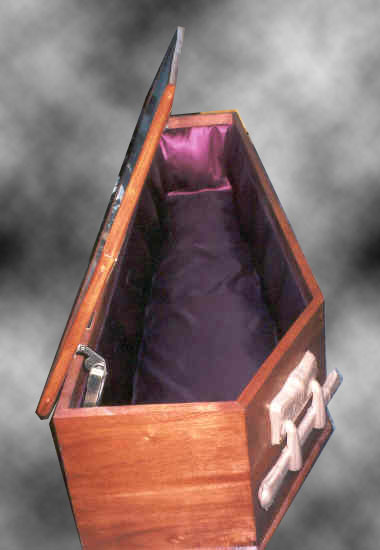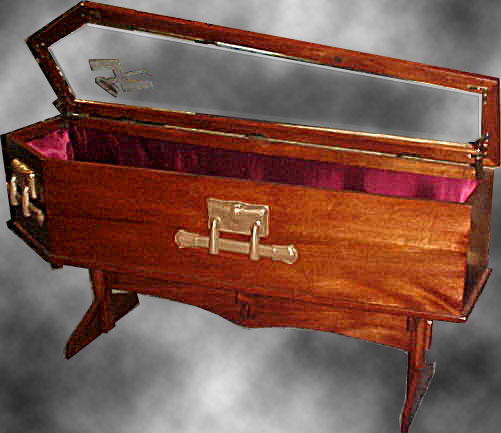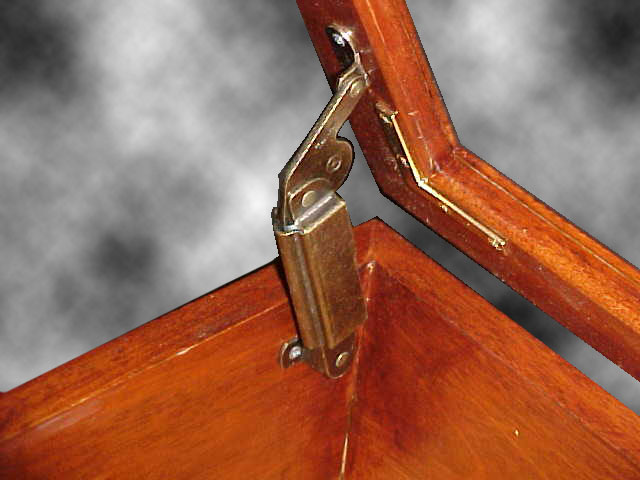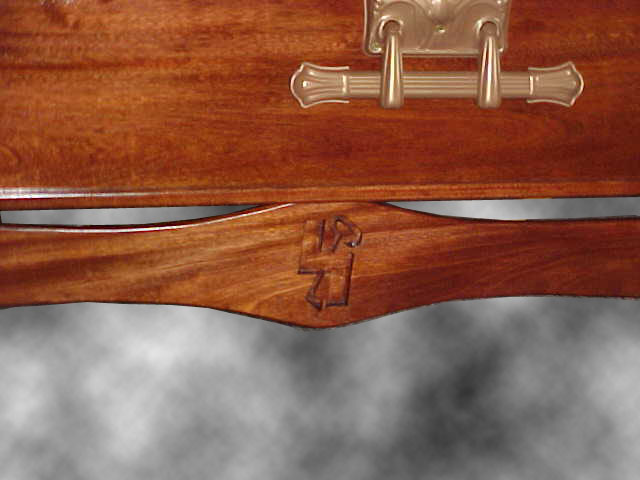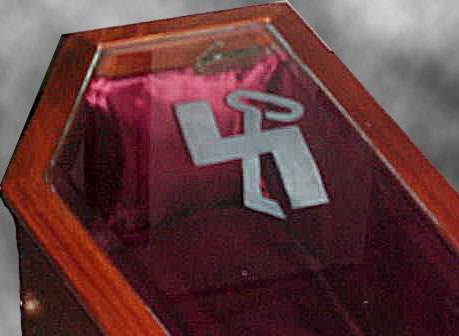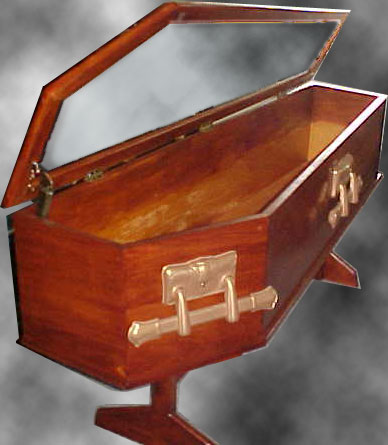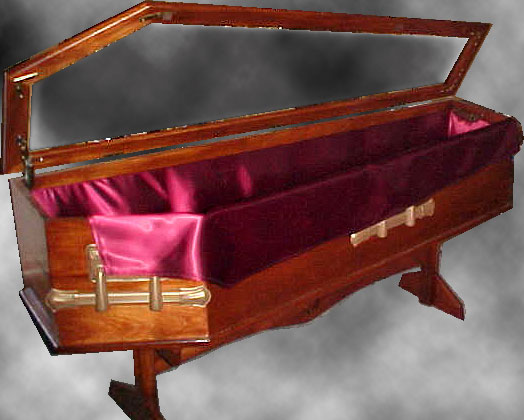 Close window to return to the Coffin It Up Coffin Gallery, or click here if you arrived at this page via a search engine.
---
The "Coffin It Up" logo and all photos on this site Copyright ©2002-2004 by Coffin It Up.
Updated on ... April 4, 2004