Coffin It Up - Slayer Coffins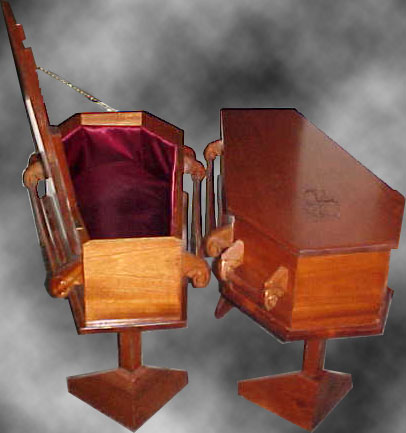 The next two coffins created were another set of end tables. This set is much larger than the first set. This set is also lined, and has carved wood handles. Their size is: 33" long, 17" wide and 23" tall.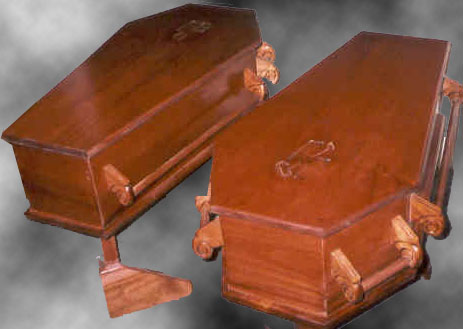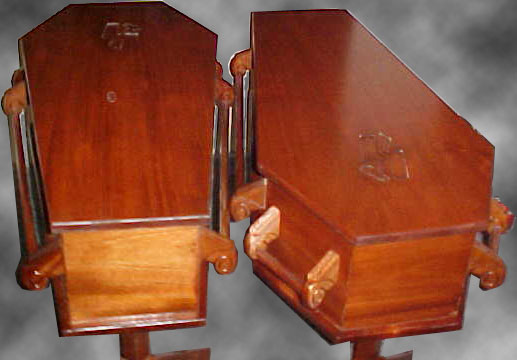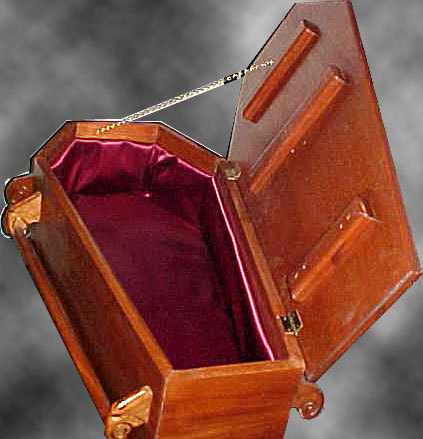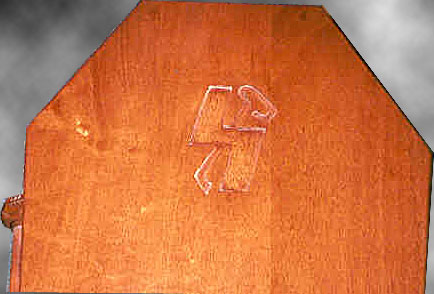 Close window to return to the Coffin It Up Coffin Gallery, or click here if you arrived at this page via a search engine.
---
The "Coffin It Up" logo and all photos on this site Copyright ©2002-2004 by Coffin It Up.
Updated on ... April 4, 2004