Coffin It Up - Slayer Coffins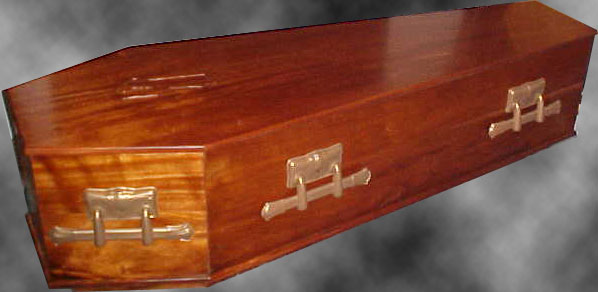 The last coffin in the Hanneman line is a very large coffin table. Solid mahogany with the matching copper handles. This coffin is: 5'6" in length, 24" wide, and 17" high, and it also has a toe kick base.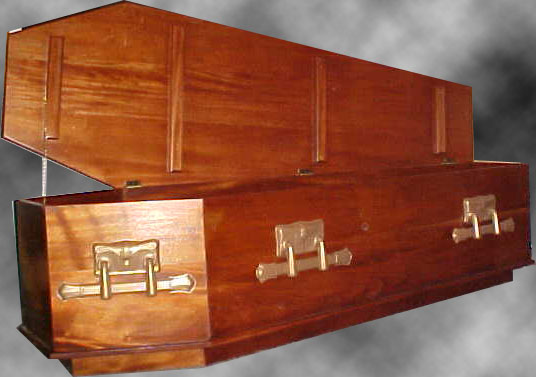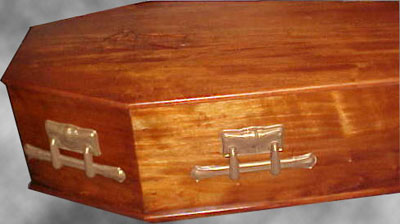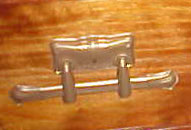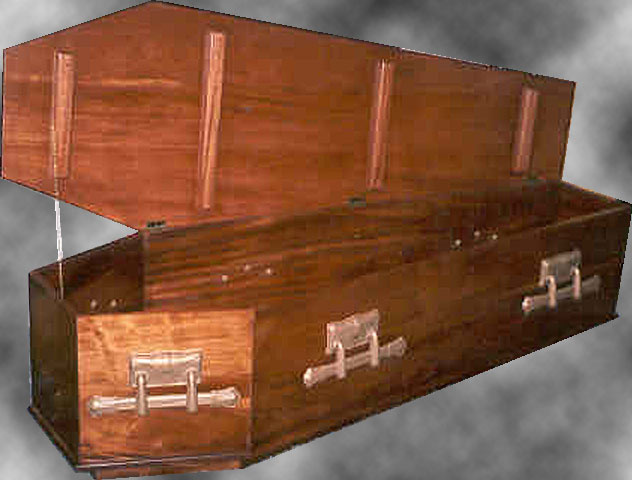 Close window to return to the Coffin It Up Coffin Gallery, or click here if you arrived at this page via a search engine.
---
The "Coffin It Up" logo and all photos on this site Copyright ©2002-2004 by Coffin It Up.
Updated on ... April 4, 2004