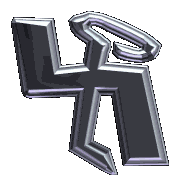 Slayer
Commissioned by Jeff and Kathryn Hanneman
Slayer's guitarist Jeff Hanneman and his wife Kathryn commissioned Bryan to create a set of coffins for their home.
All of the coffins in the Hanneman line were custom designed and handmade over a period of 12 months. There are a total of seven coffins, each one made of genuine solid mahogany wood from the Philippines. All of the coffins are finished with a custom mixed stain to give them the appearance of aged mahogany. All seven coffins are also engraved with the Hannemans' custom logo.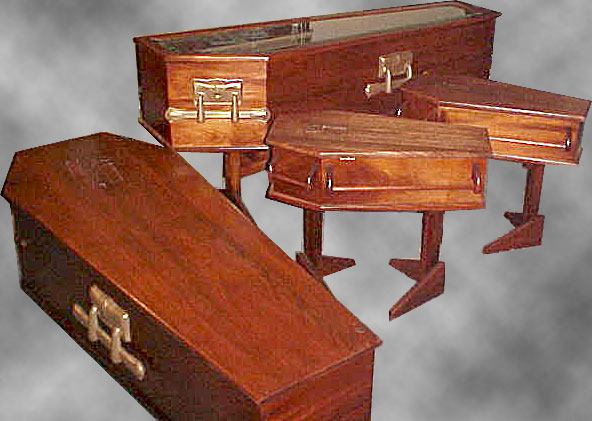 Clicking on thumbnails will open a new window with more pictures and information.